We are proud to be an Armed Forces Veteran friendly accredited GP practice.
This means that we have clinicians who have been trained with specialist knowledge of service related health conditions and Veteran specific health services. This is important in helping Veterans to get the best care and treatment. If you are a Veteran, please let us know via 'Contact reception' eConsult on our home page to help us ensure you are getting the best possible care.
The RCGP 'Patient Charter' gives more details of our commitment to you.
Find out more about how the NHS can help if you're in military service or a veteran here.
Cheshire & Merseyside Armed Forces Community –  A place of sharing between health and community groups in support of the AF community, those who have served in the past, and their families. CLICK HERE.
Op: COURAGE  The Veterans Mental Health and Wellbeing Service
If you or someone you know is struggling with their mental health or wellbeing, expert help is available from Op COURAGE: The Veterans Mental Health and Wellbeing Service. 
Find out more HERE.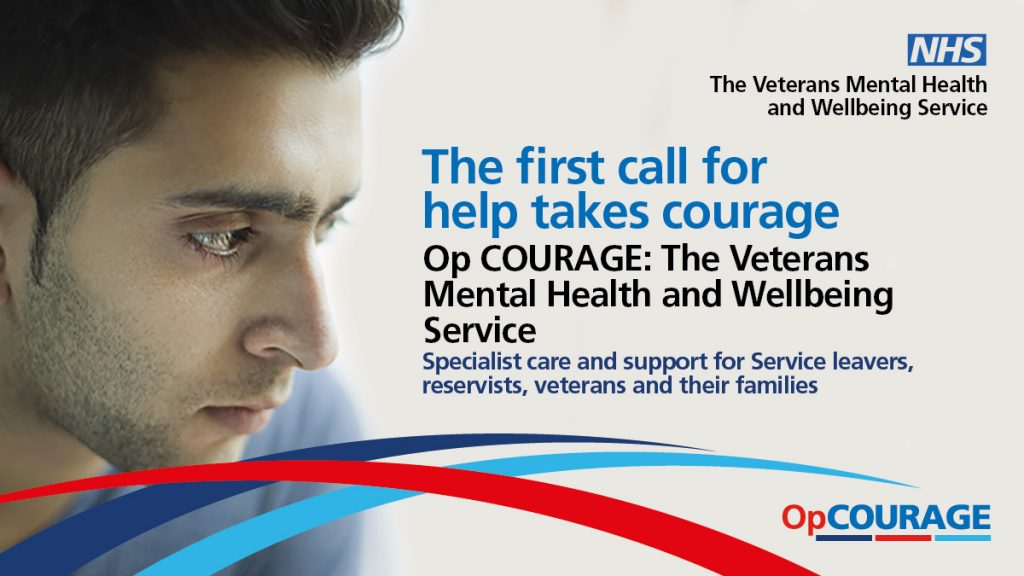 'Top tips for Veterans'
This helpful leaflet has been produced by the RCGP to help you get the most from your GP.
If you are seeing this message it means the practice is currently closed. During this time our phone lines and eConsults are switched off.
Our opening hours are 8am-6.30pm Monday to Friday, but we also close on bank holidays and on the last Wednesday afternoon of every month for training. You can still browse the site for general information, but if you need help now, click below for options.